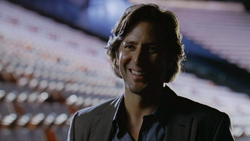 Tom & Mog delve through more theories and ideas in Lost Episode 11 - "Happily Ever After".
Hooray for Desmond, Daniel & Charlie! Also, including plenty of new concepts - Double Flashing, Confusion Central and Paradox City. And even more nerdy references (more Red Dwarf, and Schrodingers Cat??!)
You can also email us, with general comments or your own theories to feature on the show: EMAIL US HERE
Or, you can
SUBSCRIBE
to the show, including via iTunes.